Founded in 1968, the International Institute of Communications (IIC) is an interdisciplinary network of senior communications decision-takers and thinkers in some 70 countries.
IIC activities include a publishing program, regular international meetings about telecommunications and broadcasting, and its Annual Conference. More information about the IIC is available at http://www.iicom.org.
IIC's Annual Conference provides a forum for an interchange of perspectives between IIC members, who are drawn from industry, government and academia in broadcasting, telecommunications, information technology, online services and the print media.
This year's conference will be held September 7-9 in Kuala Lumpur, Malaysia. The theme is "Emerging Knowledge Society - Commerce, Culture and Communities in Cyberspace". Information about the 1999 annual conference is available at http://www.iicom.org/services/conferences/kl99/index.htm.
The main conference event will be preceded by a special pre-conference for developing countries hosted by the Friedrich Ebert Foundation.
In addition to providing the thirty-five invited participants from Asia and the Middle East with a forum for discussion, the pre-conference is an opportunity to put developing country issues and perspectives on the IIC's main agenda. A report from the pre-conference will be presented to a plenary session of the IIC and all pre-conference participants are able to participate fully in the full IIC conference, enriching the discussions with their perspectives and making contacts with IIC members.

Dates
The pre-conference will be held on September 4 and 5 with a special program, including visits to media and telecom projects in Malaysia,on September 6. Pre-conference participants will join the full IIC conference September 7 to 9.
Location
Equatorial Hotel, Kuala Lumpur, Malaysia.
Sponsors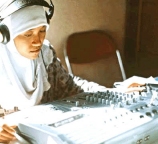 The pre-conference is hosted by the Friedrich Ebert Foundation. Additional support is provided by UNESCO and the International Development Research Centre (IDRC), the Rockefeller Foundation, Telecommunications Policy, Delft University of Technology, the IIC, and Comunica.