Final seminar documentation is now available online
Founded in 1968, the International Institute of Communications (IIC) is an interdisciplinary network of senior communications decision-takers and thinkers in some 70 countries.
IIC activities include a publishing program, regular international meetings about telecommunications and broadcasting, and its Annual Conference. More information about the IIC is available at http://www.iicom.org.
IIC's Annual Conference provides a forum for an interchange of perspectives between IIC members, who are drawn from industry, government and academia in broadcasting, telecommunications, information technology, online services and the print media.
This year's IIC conference will be held September 25-28 in Tampa, Florida, USA. Under the title, Communication by Design: Exploring the digital future, the conference will focus on four themes:
Digital Economics
Redefining development
Communication bottlenecks
Language and communication technology
Information about the IIC 2000 conference is available at http://www.iicom.org/tampa/.

Mixed Media/Medios Enteros is a special pre-conference (September 23 & 24) for developing countries hosted by the Friedrich Ebert Foundation (FES). In addition to providing the forty invited participants from Latin America and the Caribbean with a forum for discussion, the pre-conference is an opportunity to put developing country issues and perspectives on the IIC's main agenda. A report from the pre-conference will be presented to a plenary session of the IIC and all pre-conference participants are able to participate fully in the full IIC conference, enriching the discussions with their perspectives and making contacts with IIC members.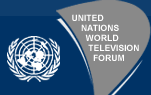 Mixed Media/Medios Enteros will also provide input for TV@globe//Adding Values in the Digital Era the United Nations annual World Television Forum in New York. This year it will take place November 16-17.
Mixed Media/Medios Enteros is the third FES-supported IIC pre-conference to explore issues related to media and the Internet in developing countries.
In 1999, Converging Responsibility: Broadcasting and the Internet in Developing Countries took place in Malaysia. The report to the IIC Plenary, a summary of conference conclusions, as well as some articles and papers from the conference are on the website at http://www.comunica.org/kl/reports.htm.
In 1996, with support from the FES and IDRC, the conference Communications for Development: Applying Information and Communication Technologies to Development Needs coincided with the IIC annual meeting in Munich.
The conference is hosted by the Friedrich Ebert Foundation and organised by Comunica. Additional support is provided by the IIC.

Contact
Comunica


info@ comunica.org
Kloksteeg 17B
2611 BL Delft
The Netherlands
Tel: +31 15 278.8548
Fax: +31 20 882.6517