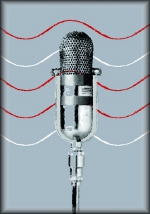 The Internet and other new ICTs are changing radio in the developing world. But far from making it less relevant, they are opening up hitherto unimagined possibilities:
Broadcasters who used to have to travel for hours or even days to find a public library to research a programme, now have instant access to the Internet;

National, regional and global radio news agencies are making world news and alternative perspectives available to even the most remote communities;

The radio/telecommunications combination is helping to keep communities together, despite the distances imposed by migration.
The cases presented in this book are among the first examples of the convergence of radio and new ICTs for development, and the book underscores the significant potential of the combination. In this convergence, radio promises to take on even greater significance and value. For this reason, we believe that radio is the one to watch.